Security Door Locks are expected to work flawlessly. When they do not work, cause serious security risks, depending on where the door is located. Therefore, it is crucial to provide solutions for every problem. When inserting a key into the lock, and it does not turn, you might need to lubricate it. If turning the key is still a challenge, this indicates a problem with the lock itself. Sooner or later, dirt and dust particles will accumulate within door locks, causing them to stick. Repairing a sticky lock is relatively an easy job that requires only 15 minutes of your time.
Steps to Remedy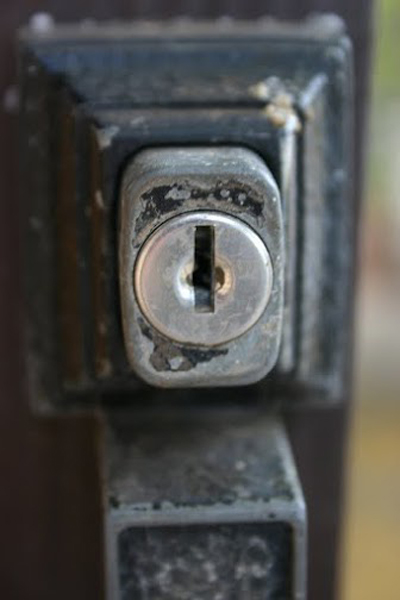 Before you start fixing, make sure to gather all of the items necessary to expedite the process. You need a head screwdriver, alcohol, WD-40 and Q-tips. Once armed with the proper tools, try to follow the instructions correctly and you will be able to repair the lock quickly. Use the head screwdriver to unbolt the entire lock-set. Once done, remove door locks from the door. Usually, there are two longer length screws that hold the set in place, so it takes multiple turns to remove them. Once the set is unscrewed, place it to the side and extract it from the door. To sanitize all the visible parts, utilize the Q-tip in the alcohol.
How to Use Q-tip
Do this until the Q-tips are free of residue as soon as you wipe them against the lock. In the keyhole, place a small amount of rubbing alcohol and leave it for a moment. Ten minutes later, slide your key into the lock before attempting to remove. Repeat this process four times to ensure proper removal of residue from the internal mechanism.
When all the residues are removed, it's time to spray the internal parts with WD-40. This step provides lubrication and ensures proper functioning. To spray a small layer of WD-40 in the key hole, use the can straw attachment. Finally, reconnect the lock-set to the door. Lastly before leaving, verify the screws are tight and properly attached.
If you cannot fix the sticky lock yourself, or if total lock replacement is necessary, we are ready to help. Our professional Locksmith Company Service provides different kinds of door lock services, whether it is for installation, maintenance or repair. Our premier team changes the locks to ensure your home stays secure. Call us now for trustworthy Locksmith Service.