Back To Blog
There are several reasons why you might choose to rekey the door locks of your home, business, or other secure location. The most common reasons include losing a key, moving into a new place, firing an employee, lending the key and not getting it back, or wanting an added convenience. A lock rekey is the process of changing a lock so that a different key may fit on it. It usually involves changing the tumblers of a lock cylinder of different sizes. When carrying out residential lock rekey, the old key will no longer function.
Taking Out the Lock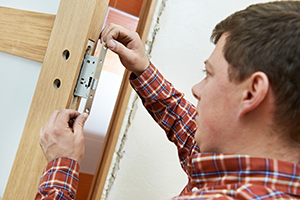 The first step is to obtain a kit that comes with multiple locksand special tools, such as plug follower, ring remover, and cylinder follower. These tools are used to remove the lock cylinder for easy replacement on the lock pins. Make sure they are durable to attain a safe installation. Next, remove the lock face or exterior doorknob by inserting a wire in a tiny hole. In addition, use loose paper clip for this purpose. After that,push the lock cylinder by cylinder follower to remove the sleeve covering it.Then, take out the cylinder retainer ring using a wrench-like ring remover. Set aside the retainer ring,you'll need it later. To remove the cylinder plug,insert a key in the present lock in the cylinder and turn to separate both lower and upper lock pins. Apply constant pressure to push the plug throughthe cylinder.
Importance of Constant Pressure
To prevent the springs and pins from popping out, maintain constant pressure between the follower and plug. If the pins and springs fall out accidentally, you don't have to worry. All you need to do is pick them up and use a manual to reinsert them.
Inserting the Lock
First is to insert the new lock key in the cylinder to push the springs out and to serve as a guide for the new lock pins. Second is to insert the new pins in the lock.Take note that they shouldbe coded accordingly to match. You'll need tweezers to hold the pins and insert them. The new pins should align with the key. Last but not least is to reassemble the lock by replacing the retaining ring and cylinder plug, then replace the cylinder in the lock face or doorknob and reattach it.
If the pins are not coded, use trial and error. If still unsuccessful, leave the job to us. As a Local ProfessionalLocksmith Company, we perform master rekeying to almost any configuration to meet the needs of property owners, both residential and commercial lock rekey. Our success comes from the fact that customers are our first priority.